In June 1975, a small group of activists set off from the coast of California in an 85ft boat. They were headed for the Dalniy Vostok factory ship, which was at sea conducting business as usual: harpooning sperm whales.
The activists were members of Greenpeace, an organisation that had only recently been founded, in Vancouver in 1971, and they were setting out to meet the Russian whaling ship under the banner of what would become one of the most famous slogans of the environmental movement, Save the Whales.
They thought they knew what to expect. Inspired by the Canadian ecologist and writer Farley Mowat, who had explained that commercial whaling was taking some species close to extinction, Greenpeace had decided to make saving whales a key part of its mission – specifically to photograph the reality of commercial whaling at sea, which few people had ever witnessed.
But what they saw when the Dalniy Vostok came into view was a shock nonetheless.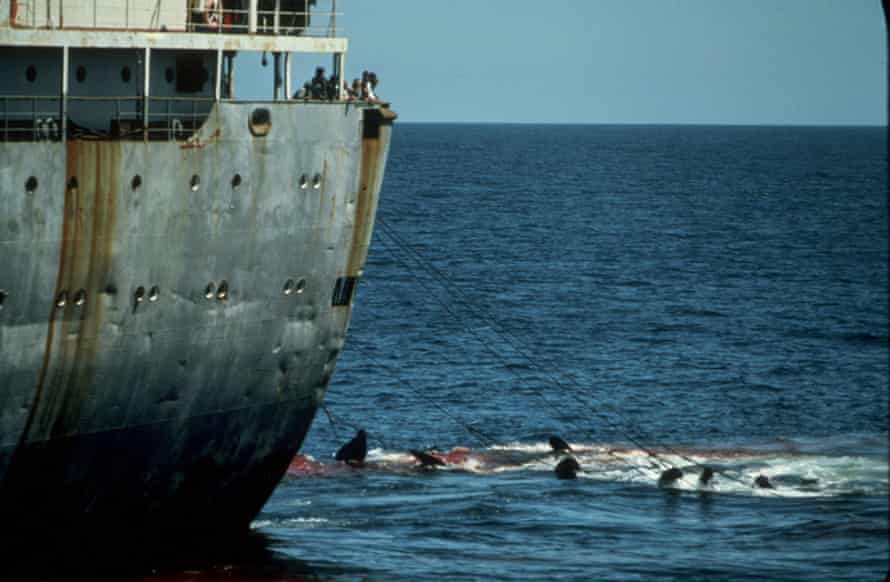 "There was blood all over the water, there were dead whales in the water, and there was a large pipe that came out from the hull of the factory ship that was running constantly with blood," says Rex Weyler, co-founder of Greenpeace.
"We could see the giant slabs of whale being ripped off the bone. There was the stench of dead whales and blood, and there were sharks in the water. It was a horror show."
Amid the carnage, Wexler and activists including Paul Watson, who went on to found the campaign group Sea Shepherd, attempted to slow the whale hunt by placing themselves between the live animals and the harpooners, and took photos.
But they also tried something unexpected of their own. Using an onboard sound system, they began to blast an eerie noise: whale song, taken from the 1970 album, Songs of the Humpback Whale.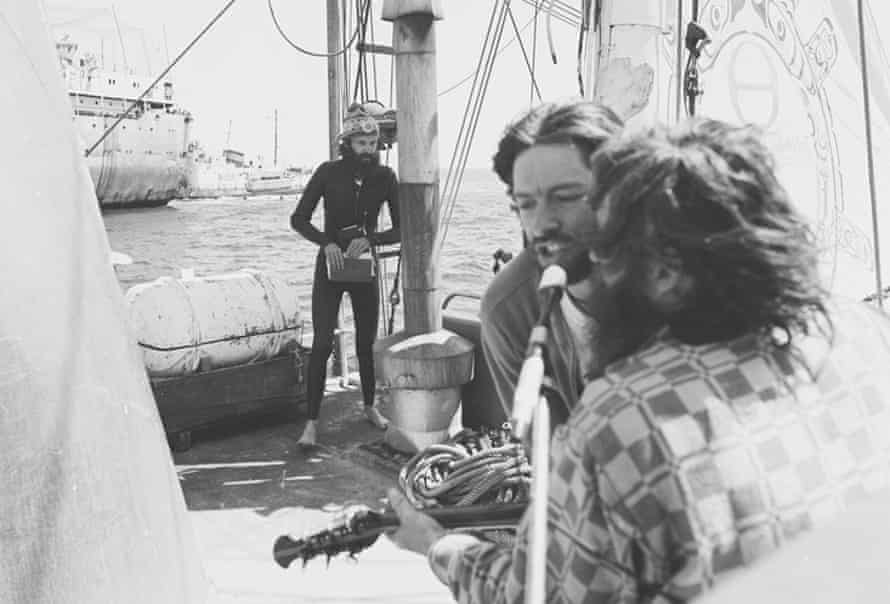 Produced by marine biologist Dr Roger Payne from audio of male humpbacks singing off the coast of Bermuda, Songs of the Humpback Whale had been a surprise hit with the public, and remains the only multiplatinum-selling album of animal sounds. It also announced a scientific breakthrough: Payne and his team had found that whales don't just call but actually sing to each other, in slowly repeating patterns.
The success of the album had been one of the reasons Greenpeace chose whaling as an early focus in the first place. By the early 1970s, public understanding had advanced to the point that whales became animals that "people internationally could all relate to", says Weyler. "Whales are intelligent. They have families. And they even, we learned at that time, make music and vocalise. The whale was the perfect species in danger that could stand for all of wild nature."
As the activists turned on the loudspeakers to blast it at the Dalniy Vostok, they also hoped whale song could be a language that could cross boundaries.