The first ever "red list" assessment of the African elephant as two separate species – the forest elephant and savanna elephant – has found that both are threatened with extinction, according to an updated review of the world's most at-risk plants and animals.
Poaching and the "silent killer" of human-driven habitat loss have caused sharp declines, with forest elephant numbers falling by 86% in the past 31 years and savanna elephants by about 60% in the past half-century.
The International Union for the Conservation of Nature (IUCN), which compiles a regularly updated "red list" of at-risk plants and animals, has opted to assess the African mammal as two separate species following genetic studies of populations, which have found that the forest and savanna elephants split from each other 5-6m years ago, at about the same time humans separated from chimpanzees.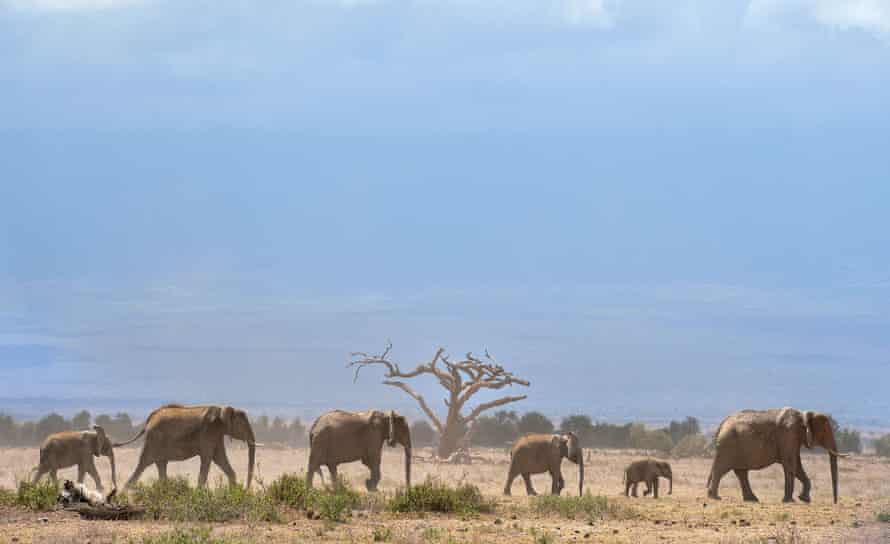 The forest elephant has been classified by the IUCN as critically endangered, while the savanna elephant is listed as endangered. The African elephant had previously been categorised as vulnerable. Endangered and critically endangered are the lowest categories on the IUCN red list before a species is declared extinct in the wild.