By their own admission, John Knight and Caroline Thomas are blow-ins to the cattle country in South Australia's far north. An Adelaide cardiac surgeon and a clinical researcher respectively, they bought Evelyn Downs, a cattle station near the Painted Desert about 150km north of Coober Pedy, in 2006 and moved north a decade later.
From the outset, they took a different approach to many of their neighbours to what locals call "the dogs". Where some farmers saw a pest and threat that should be shot on sight, Knight and Thomas saw a native species that had been part of the ecosystem for millennia and had as much right to be there as anyone else.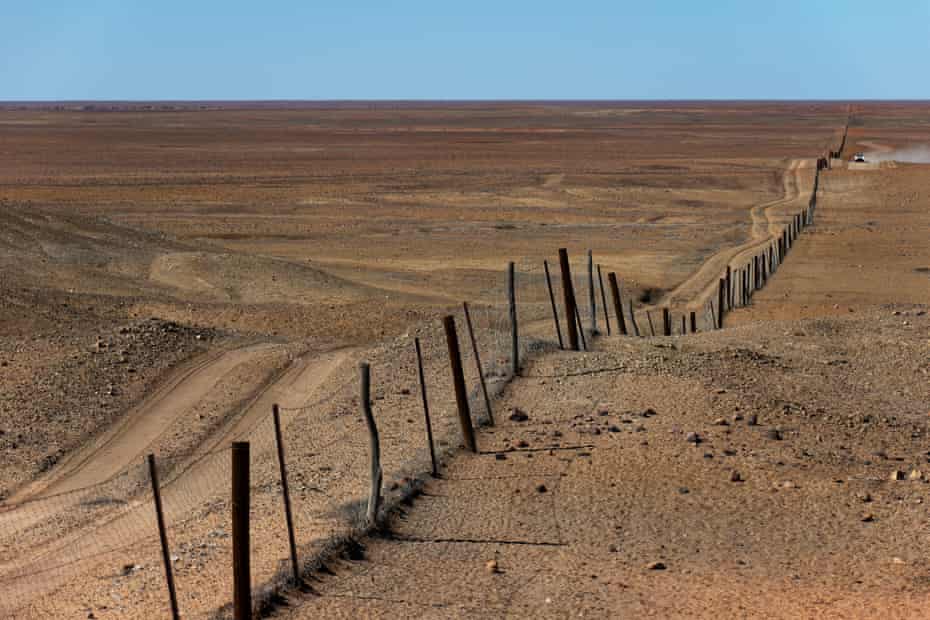 "We are animal lovers," Knight says. "The idea of killing any animal is abhorrent to us. We just felt cattle came here second, the dingoes were here first."
How to treat dingoes – and whether to even acknowledge they exist – is an issue that divides Australians. It splits ecologists from government agriculture departments and, in some cases, neighbours from each other.
It also separates the country in a literal sense. The world's longest fence – a 5,600km barrier in place since the late 19th century – runs from western SA through the Strzelecki Desert and across southern Queensland in an attempt to keep dingoes away from grazing land in the south-east.
"Wild dogs" are targeted by landowners on both sides of the fence, encouraged by state governments that offer bounties and other support for their elimination. From Queensland's Channel Country, through the South Australian outback to less remote parts of Victoria, it is not unusual to see carcasses hanging from trees and roadsigns.
There is an obvious reason for this: dingoes kill sheep and other livestock, sometimes in significant numbers. But conservation scientists say there is growing evidence to suggest a different approach to dealing with dingoes can be both an environmental and economic winner.
Control, or eradication?
Evelyn Downs is about 100km north of the dog fence, a 2,500 sq km station spread over an area about three times the size of Canberra, making it unusually small by local standards. Knight says one dingo den is about 300 metres from the homestead, and the animals are a regular sight as he drives across the property.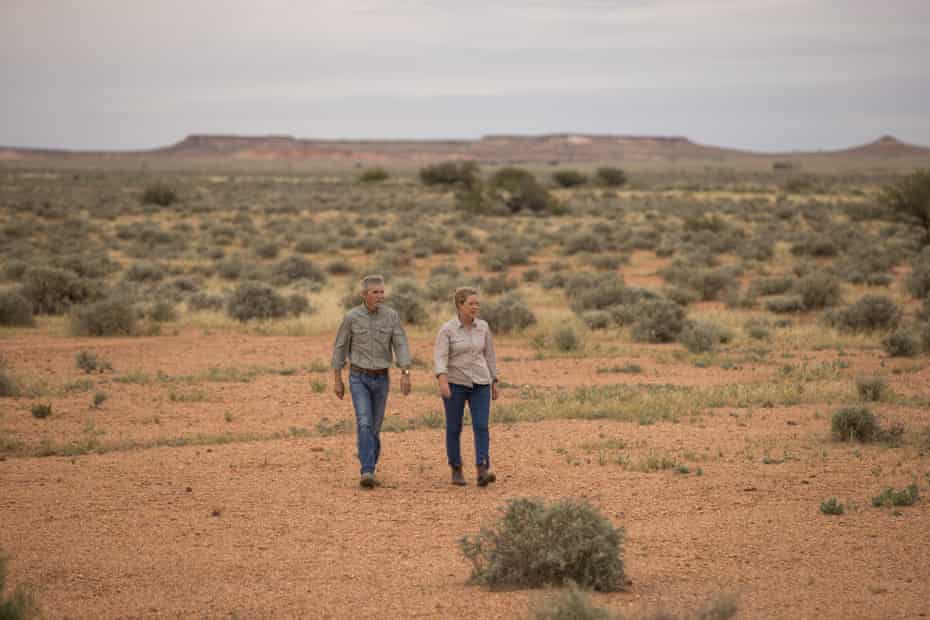 This is a point of contention in the community. Knight says some graziers reward farmhands who kill wild dogs with a slab of beer. "They have been taught to shoot the dingoes for three or four generations and that's what's been passed on," he says. "We get on well, we have nice social times but our views are not popular here. We never discuss dingoes – and we won't."