Imagine. Your own private beach and views from your porch to water as far as you can see – all for $5,000.
That is not a misprint. It was the price Don Murphy, 76, recently paid for a waterfront house on the shores of Menindee Lake in the hamlet of Sunset Strip, more than 100km east of Broken Hill in the New South Wales outback.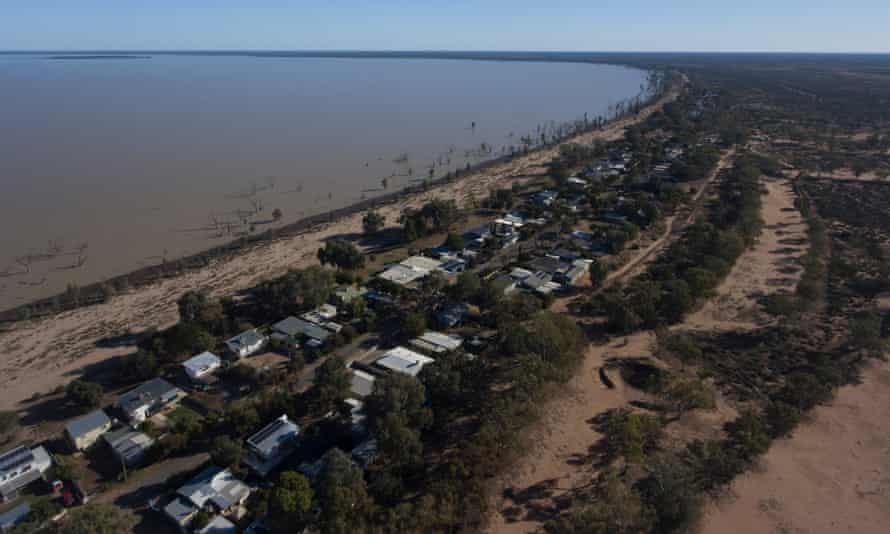 The house came with a car, furniture and utensils, but there are a few catches.
"It's a very old house," Murphy says. "A big tree fell down and wrecked half the roof."
After the previous owner died, their family was happy to get rid of it, Murphy says. He's had to take five trailer loads to the tip. The car in the garage went to the tip too. Now he's wondering how to get 10-metre-long roofing materials from Broken Hill.
Also, the lake is not always there.
The Menindee lakes, which are an important sacred site for the Baaka people who have lived there for over 40,000 years, hold three and a half times the volume of Sydney Harbour when full, and cover 475 sq km. But the lakes are ephemeral and depend on flows down the Baaka-Darling river from hundreds of kilometres away.
Menindee, population 551, is a seven-hour drive from the nearest capital city, Adelaide, much of it along outback dirt roads. The nearest airport is 110km away at Broken Hill.
It's a one-pub town that depends on the Flying Doctor service, one nurse and the Rural Fire Service to deliver healthcare.