The last decent rain on Banaba was more than a year ago.
Without rain, people on the isolated central Pacific island, which is part of the country of Kiribati, have been forced to rely on a desalination plant for all their water for drinking, bathing and growing crops.
But in late November the plant broke down and the situation became desperate for the nearly 300 people living there. Harrowing stories emerged of people forced to drink contaminated water, outbreaks of diseases and fears of starvation.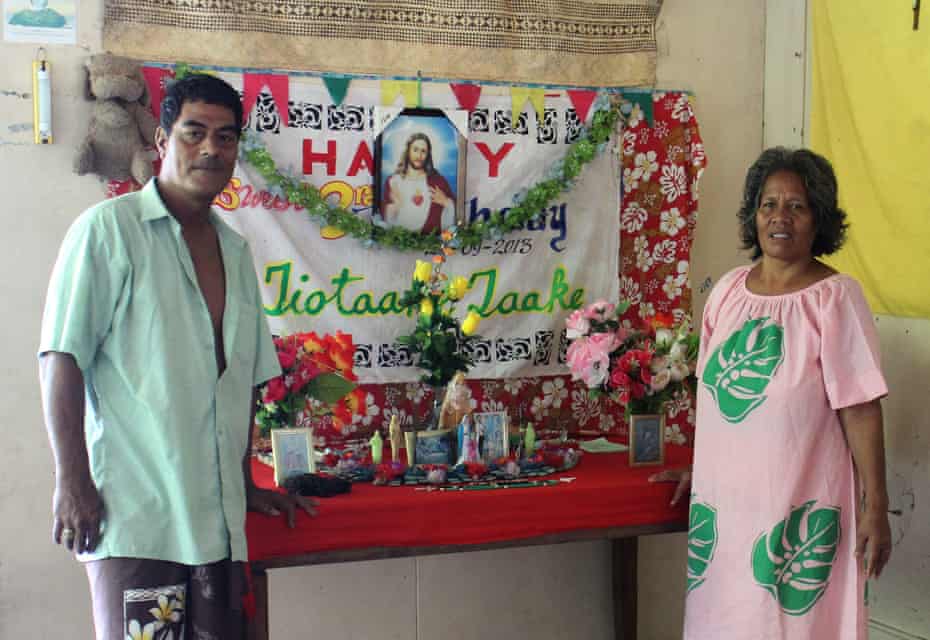 "Skin disease and diarrhoea is widespread, especially in children, because we've had no choice but to drink contaminated water or saltwater," says a Banaba resident, Taboree Biremon. "The [children] are not OK because they don't understand. They want food they can't receive. We just feel so sad about it but there's nothing we can do."