The UK government has announced plans to increase protection of wildlife and habitats by banning fishing and other damaging activities from a handful of selected marine sites off the coast of England.
More than 97% of British offshore marine protected areas (MPAs), designed to safeguard habitats and biodiversity, are being dredged and bottom trawled, according to data published by the Guardian. They have long been criticised by conservationists as ineffective "paper parks".
The pilot scheme of at least five highly protected marine areas (HPMAs), announced by the Department for Environment, Food and Rural Affairs, was welcomed by the Wildlife Trusts as a "historic" move that would allow degraded underwater habitats to recover and set a new standard for marine protection.
Other groups and conservationists said the proposal, while being a step in the right direction, lacked formal commitment and that the government was not acting fast enough to meet its own targets to protect 30% of oceans by 2030 or to mitigate the climate crisis.
The Blue Marine Foundation said the pilot risks glossing over the "currently lamentable" system of MPAs around the UK. Nearly 40% of the country's territorial waters are covered by MPAs.
The pilot scheme of HPMAs was the government's response to the independent Benyon review, published last year, into the case for the special sites to be introduced alongside MPAs in England.
HPMAs are defined as "areas of the sea that allow the protection and recovery of marine ecosystems by prohibiting extractive, destructive and depositional uses and allowing only non-damaging levels of other activities to the extent permitted by international law". The selected sites would be chosen by Natural England and the Joint Nature Conservation Committee with input from stakeholders. A formal consultation will be held next year.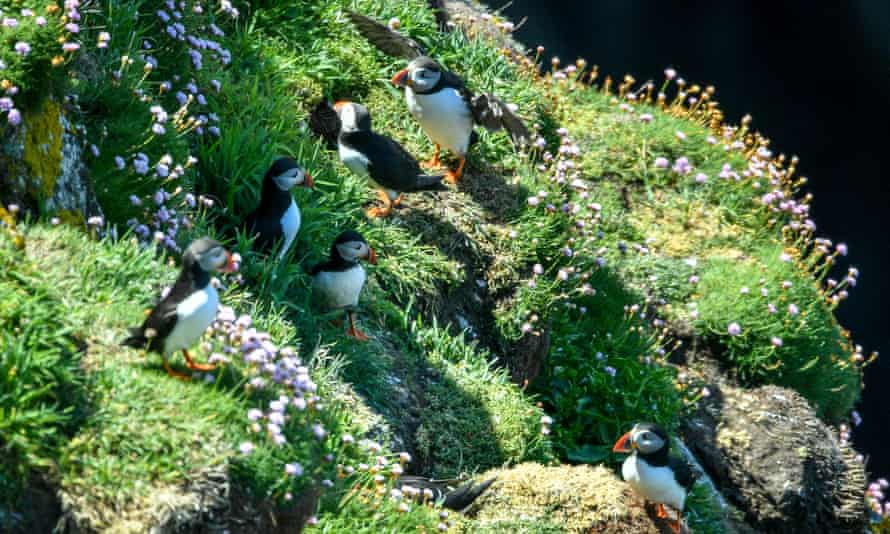 Charles Clover of the Blue Marine Foundation welcomed the pilot scheme, which he said would show the full potential for the recovery of our seas, provided the selected sites were large enough.
"They will, however, be proposed next year, two years after Lord Benyon's review, so this is not actually very quick," Clover said.
"There is also a danger that the creation of a few highly protected areas will distract from the enforcement of the existing network, which is lamentable, with the majority of protected areas – including all of those offshore – allowing damaging fishing methods such as trawling and dredging."
Jean-Luc Solandt, a specialist in MPAs at the Marine Conservation Society, said: "There is little commitment in it. In order to be ecologically meaningful, they should be offshore, they should be comprehensive. At scale, you would get carbon storage, and you would secure animals in the seabed and in time, would spawn more fish."